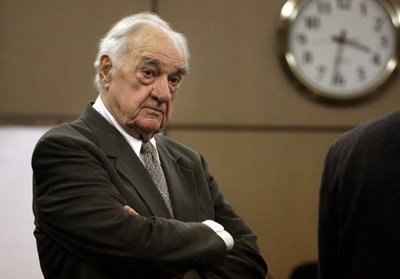 "The right things were done, and Jim Morrison died in the condition he elected to die.

The state didn't do anything to him. It tried him and found him guilty.

Why would you pardon him, then? It's all bullshit, it shouldn't be brought up, period.

It's part of why the man wound up a junkie and dead."

Claude Kirk, Jr. - Florida Governor (1967-1971), to the New York Times, 2010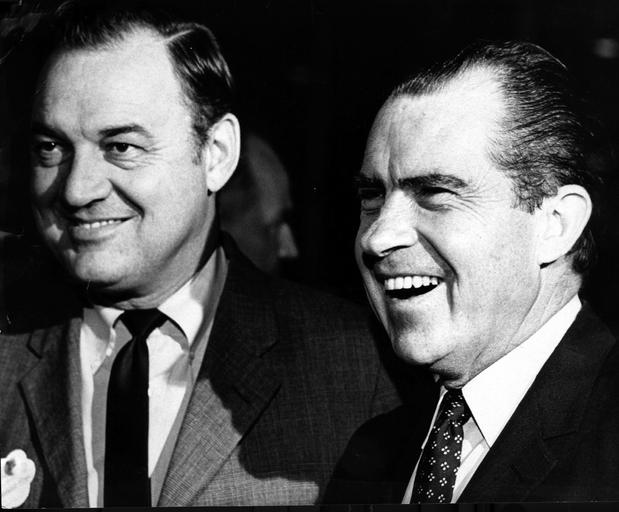 Former Florida Governor Claude Kirk, Jr.

(January 7, 1926 – September 28, 2011)

Bruce Bennett/The Palm Beach Post

Governor Claude Kirk and Richard Nixon, June 1968

Dave Diamond Reflects on the Death of Former Florida Governor Claude Kirk, Jr.

I got word from several people that the former Governor of Florida, Claude Kirk, Jr. has died. For those of you who don't know, Governor Kirk was the Governor of Florida from 1967 to 1971. Governor Kirk was one of the main people responsible for the prosecution of Jim Morrison in the State of Florida in 1969. With his pen, Governor Kirk signed the official indictment and extradition order to have Jim Morrison brought back to Florida, to stand trial in Miami.

What really pissed me off more than anything in the last ten years of working on Morrison's pardon, was how most in the media were zeroed in on Governor Charlie Crist, while, in my opinion, Governor Kirk basically got a free pass from all scrutiny. The media hammered Governor Crist for taking this case, while Governor Kirk gave some scathing comments about Jim Morrison and overall spat on the idea of this pardon and nobody put Governor Kirk to the grill about his own involvement in this matter!

Folks, it's not my style to kick people who've passed away and are no longer around to represent or speak for themselves, but, his passing doesn't change the fact that Governor Kirk, in large part, was very much responsible for why I got involved in this pardon effort in the first place. While the whole worlds' media was dancing around with Charlie Crist, I was solely having a war of words with Governor Kirk, through the media. Governor Crist was actually the good guy in all of this, while Governor Kirk stood by his original decision from all of those years ago.

It's no secret that Governor Kirk was very good friends with President Richard Nixon. Nixon was present for Claude Kirk's wedding. Had not been for Spiro Agnew, Claude Kirk would have been Nixon's vice-presidential pick. Claude Kirk was an ultra-conservative, but yet, very charasmatic to the people who loved him in Florida.

As much as Claude Kirk was very angry that folks like myself and other Doors fans were lobbying hard for Morrison's pardon, we equally got word back to him that, quite frankly, we didn't really care what he thought! He had his chance and he had his way for many many years.

The prosecution of Morrison was one of his proudest moments of his tenure. So, it's no big surprise that those of us who worked on this pardon, were, in a sense, undoing one of his biggest accomplishments!

While I will always continue to speak out against Claude Kirk's actions in handling Jim Morrison's Miami case, I extend my deepest condolences, thoughts and prayers to the family, friends and collegues of Governor Kirk.

-Dave Diamond

Morrison Pardon Advocate

9-28-11